Product Description
Presenting the all new and improved iPad Mini 3. The iPad Mini 3 features a gorgeous 7.9″ Retina display, an amazing Touch ID experience , a Dual Core Cyclone processor, 1 GB of Ram, a PowerVR G6430 (quad-core graphics) GPU, 4G connectivity and runs on the all new and improved IOS 8.1. Go mini on design and big on features with the all new and stylish iPad mini 3.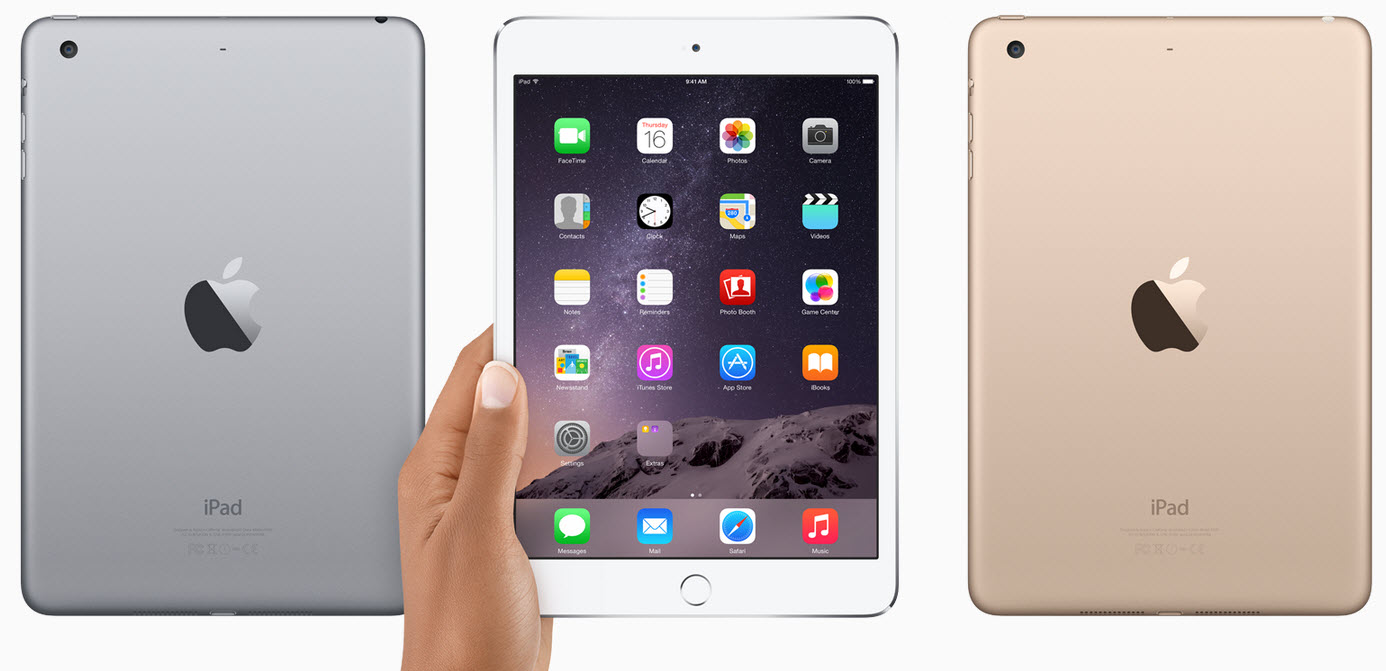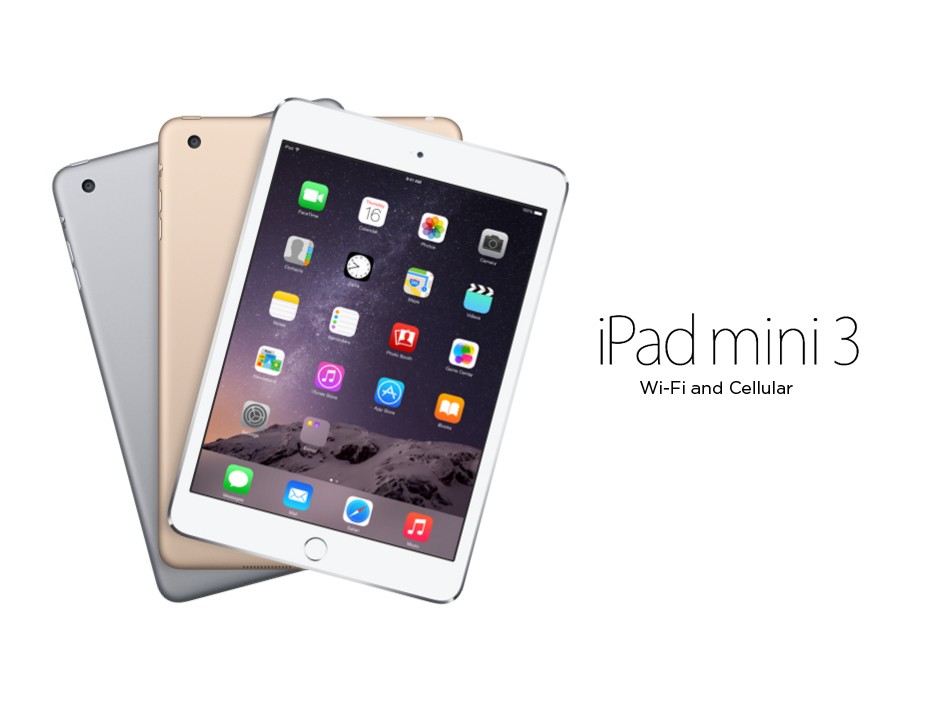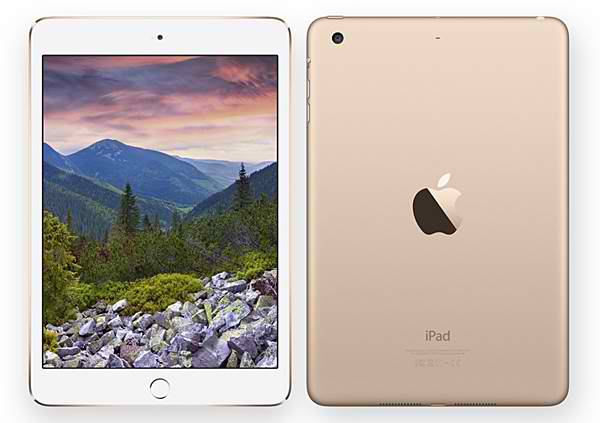 Design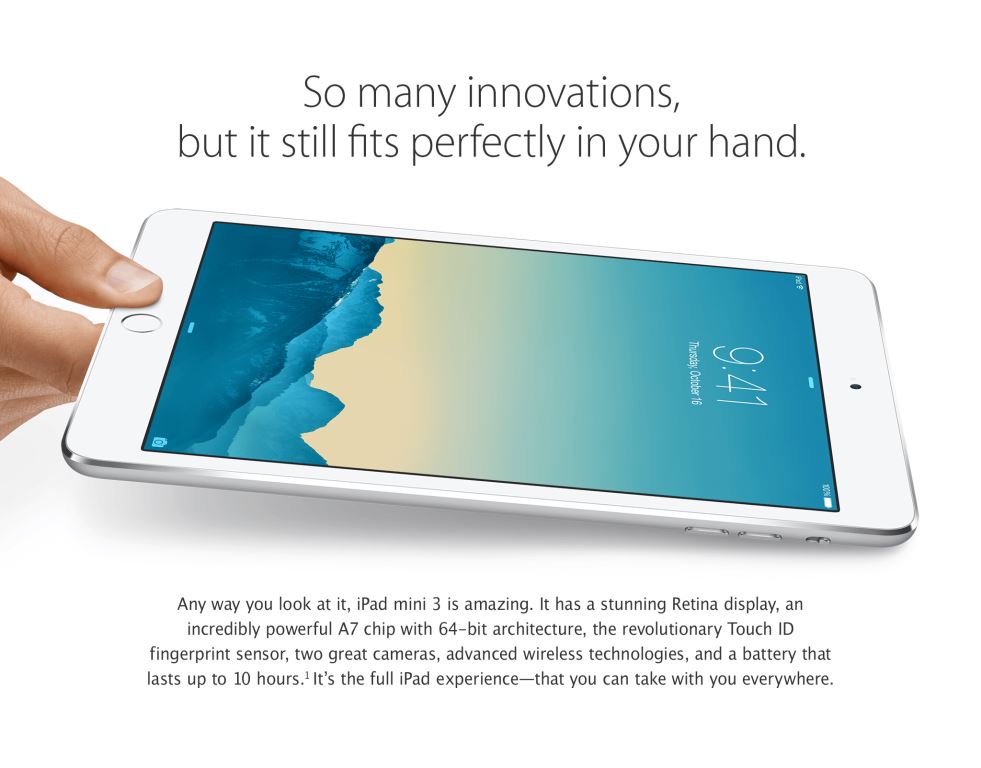 So many innovations, but?it?still ?ts perfectly in?your hand.
Any way you look at it, iPad mini 3 is pretty amazing. It has a stunning 7.9?inch Retina display, an incredibly powerful A7 chip, advanced wireless technologies, and Touch ID. Yet it?s still thin and light. So while you can do even more, you won?t feel like you?re holding any more.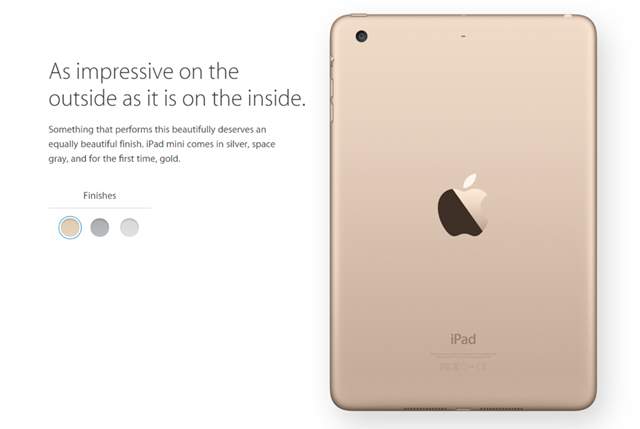 Features
Retina Display
A beautiful 7.9-inch Retina display.

The di?erence has never been?clearer.

iPad?mini is amazing to hold. And behold. Every photo is incredibly detailed and vibrant, and?every line of text is remarkably crisp and clear. With higher resolution than an HDTV, the?gorgeous Retina display is a feast for the?eyes.
How do 3 million pixels ?t into 7.9 inches? Brilliantly.
To make the Retina display in iPad?mini incredibly sharp and vivid, Apple had to ?nd a way to pack every one of the 3.1 million pixels from the 9.7-inch iPad into a 7.9-inch display. Every pixel in a display has multiple signals telling it when to light up. And with a 2048-by-1536-resolution display, more pixels and more signals are placed closer together on the same plane, so signals can get crossed and image quality can su?er. To make sure everything on iPad?mini looks crystal clear, Apple engineers elevated the pixels onto a di?erent plane ? separating them from the signals. In the end, the pixel density jumped to 326 pixels per inch ? so dense the human eye can?t distinguish individual pixels ? making everything look incredibly detailed, vibrant, and razor?sharp.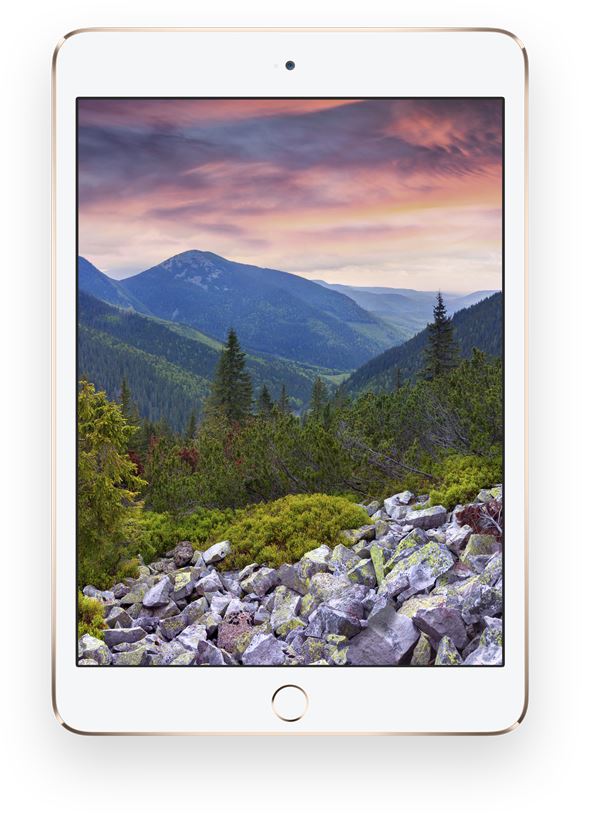 Touch?ID
Security based on a one?of?a?kind design: your?fingerprint.
Your fingerprint is the perfect password. You always have it with you. And no one can ever guess what it is. Our breakthrough Touch?ID technology uses a unique fingerprint identity sensor to make unlocking your iPad mini easy and secure. And with new developments in iOS?8, your fingerprint will grant you faster access to so much more.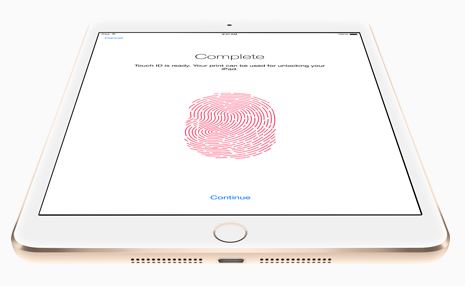 One touch unlocks your iPad?mini?3.
With Touch?ID, you put your finger on the Home button, and just like that, your iPad?unlocks. And Touch?ID is capable of 360?degree readability. So no matter how you?re?holding it ? portrait, landscape, or anything in between ? your iPad knows?who you are.

The technology behind Touch?ID.
The Home button on iPad mini 3 is made from a sapphire crystal surrounded by a stainless steel ring. When you touch the button, the?steel ring detects your finger and the crystal sends an image of your fingerprint to a sensor. Software then reads the ridges of your print and con?rms a match. And it all happens in the blink of an?eye.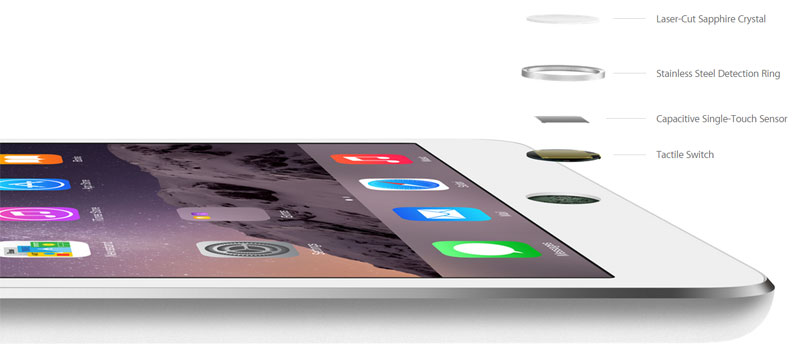 Touch?ID unlocks more than just?your iPad.
Instantly sign in?to secure apps.
Lots of apps are already integrating Touch ID. You?ll be able to use your fingerprint to sign in and authorize new actions, without having to enter yet another password. As always, your fingerprint data is protected and never accessed by the operating system or any other?apps.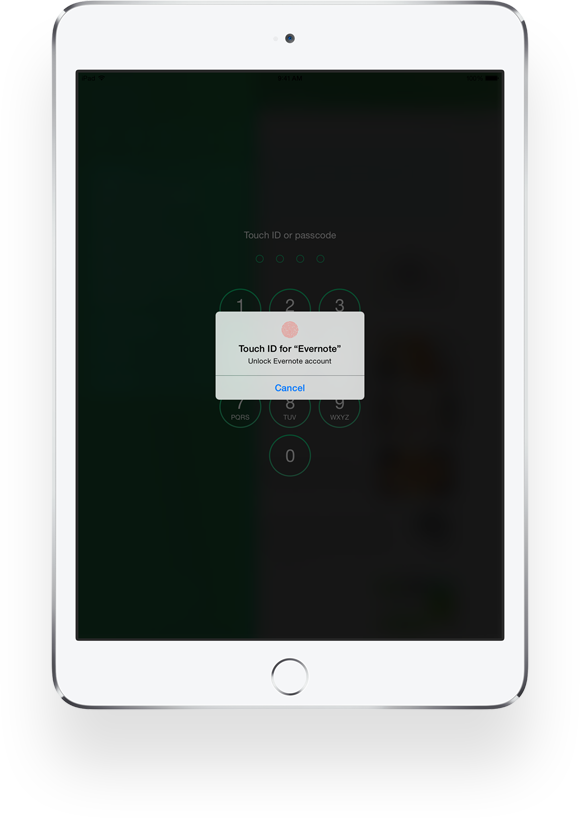 Performance
Desktop-class architecture.?No desktop?required.
The Apple-designed A7 chip brings 64?bit desktop-class architecture to iPad?mini 3. That means incredibly fast CPU speeds and outstanding graphics performance for everything you do. And with up to 10 hours of battery life, you have plenty of time to study, play, build, and create whatever you want.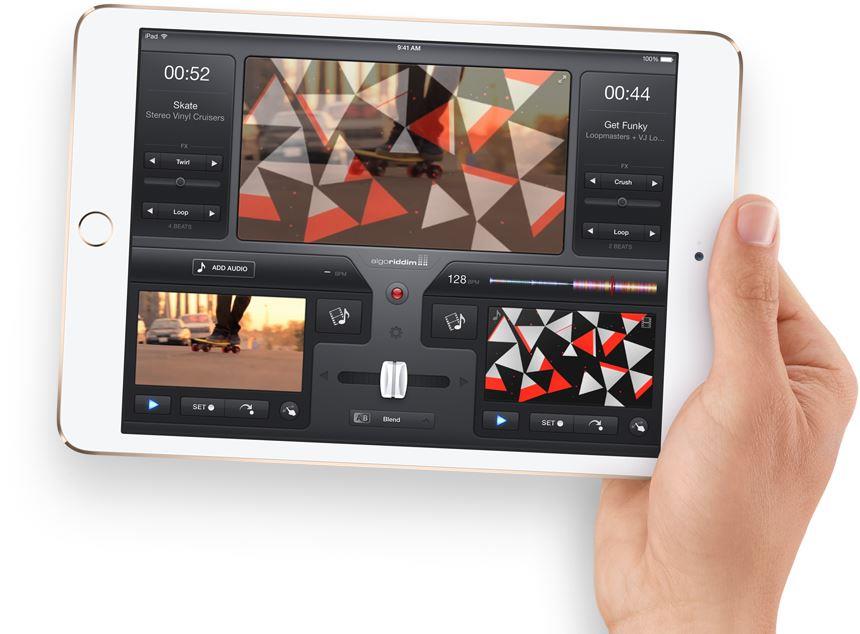 A7 chip
The A7 chip gives iPad?mini 3 serious power and capability. With 64?bit desktop-class architecture, your apps and games are incredibly responsive. But that?s just the beginning. With iOS 8 and Metal, developers can create iPad?apps with detailed graphics and visual effects once possible only on desktop computers and game?consoles.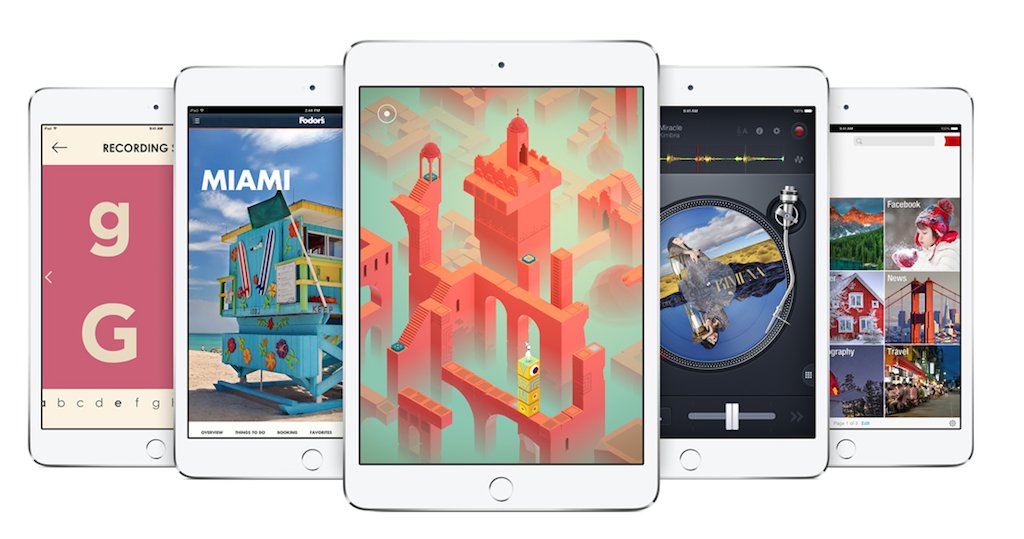 M7 motion?coprocessor
iPad?mini?3 is designed to be on the move. That?s why the M7 coprocessor makes so much sense. It measures motion from your iPad?mini by pulling data from the accelerometer, gyroscope, and compass. So your apps can give you a better experience based on the movement of your iPad?mini. It?s a task that would normally fall to the A7 chip. But M7 is more?e?cient at it, which saves on?power.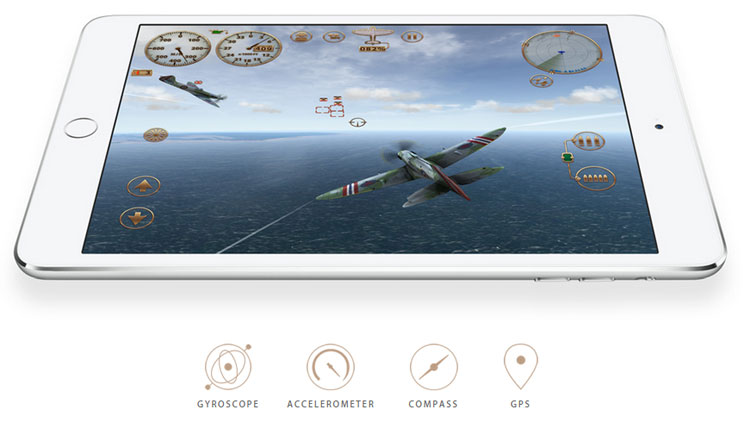 Cameras
So many reasons to?smile.
iPad?mini 3 comes with two great cameras that provide everything you need to take amazing photos and videos and make crisp, clear FaceTime calls. And now you can do even more with new iOS 8 features like panorama and time-lapse videos. They?re cameras so simple to use, they?ll change your perspective on how easy it is to take incredible photos and videos.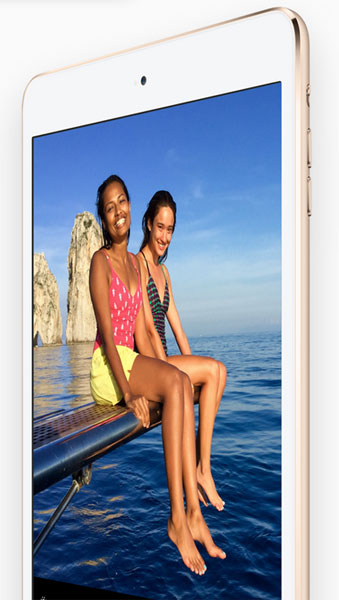 FaceTime HD?camera
Sometimes it?s nice to put a face to the?conversation. And with FaceTime video calls on iPad?mini, your conversations have never looked better. Make a video call over Wi-Fi or cellular and see (or show) every expression on the beautiful Retina display. The FaceTime HD camera in iPad mini ensures that all your FaceTime chats, selfies, and group Photo Booth shots are always crisp and clear, even in low-light?situations. You can even use it to take videos of?yourself.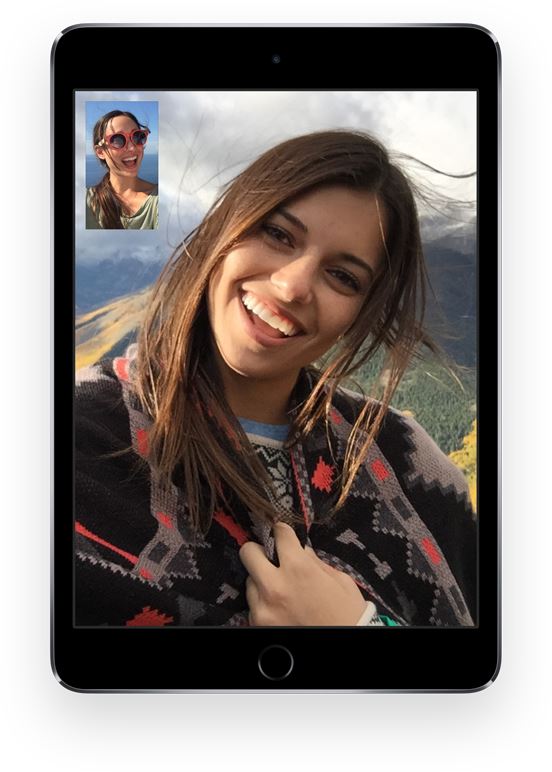 iSight?camera
The 5?megapixel iSight camera on iPad?mini was designed to help you capture all of life?s moments at a moment?s notice. Use the Retina display as an easy viewfinder to frame the perfect shot. And quickly swipe between modes including Panorama and Time-lapse to capture stills or video. Every time you shoot, the image signal processor in the A7 chip works with the camera to make adjustments and deliver a great picture or video ? automatically. You don?t have to think about anything other than who you?re going to share the moment?with.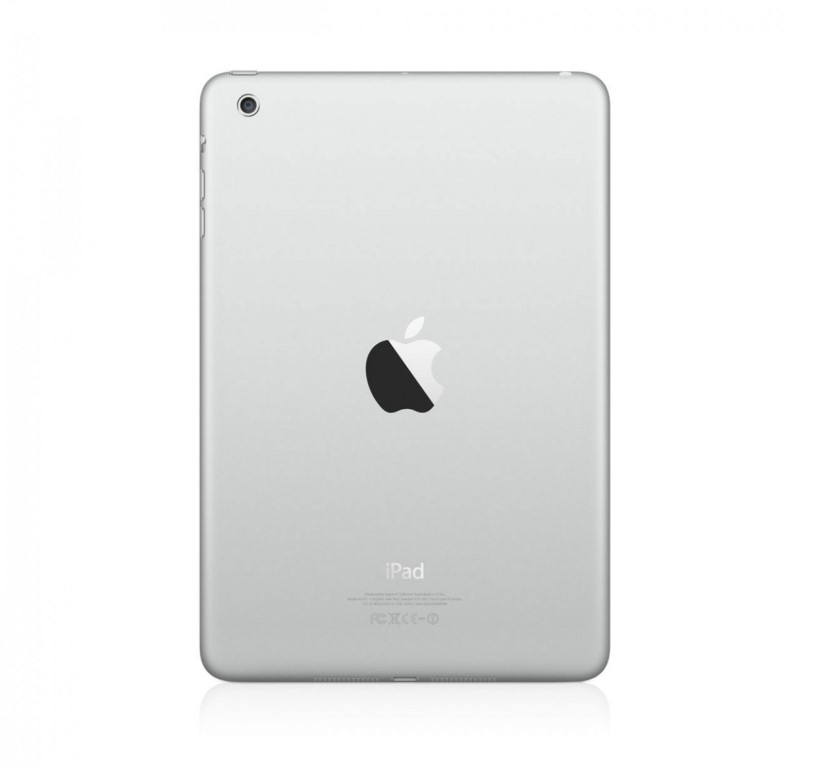 Dual?microphones.
The two microphones in iPad?mini don?t just collect more sound. Together, they employ sophisticated noise-reduction technology to suppress background noise. In addition, when you switch cameras from front to back (or vice versa), the microphones switch, too. So?what your iPad mini sees is also what your iPad?mini?hears.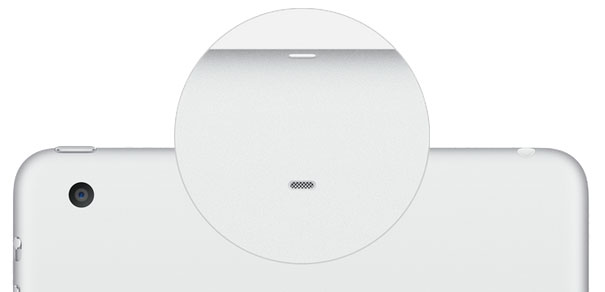 Incredible photos and?videos, from start to??nish.
With its marriage of advanced hardware and sophisticated software, iPad?mini 3 captures amazing images. But that?s just for openers.
Shoot.
iPad mini is as easy to use as a point-and-shoot camera, but it?s so much more advanced. Create beautiful wide shots using Panorama mode. Use face detection, exposure control, and the timer to take great photos and selfies. Or use Time-lapse mode to compress into a few amazing seconds events that take anywhere from 30 minutes to 30?hours.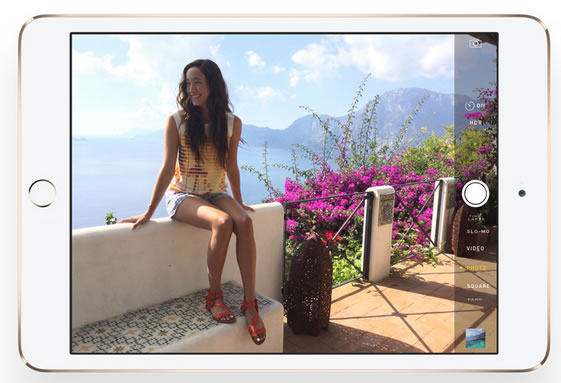 Edit.
Once you?ve captured a photo or video, there?s a lot more you can do. And iPad mini makes it a breeze, because its built-in editing apps work seamlessly with all your images. Adjust exposure, color, brightness, and contrast. Add filters. Edit a movie with iMovie. Or use third-party apps to get even more creative. For example, you can turn a photo into a cartoon, complete with dialogue balloons. And thanks to the ample display, you?ll be able to do all of your editing right on your iPad mini.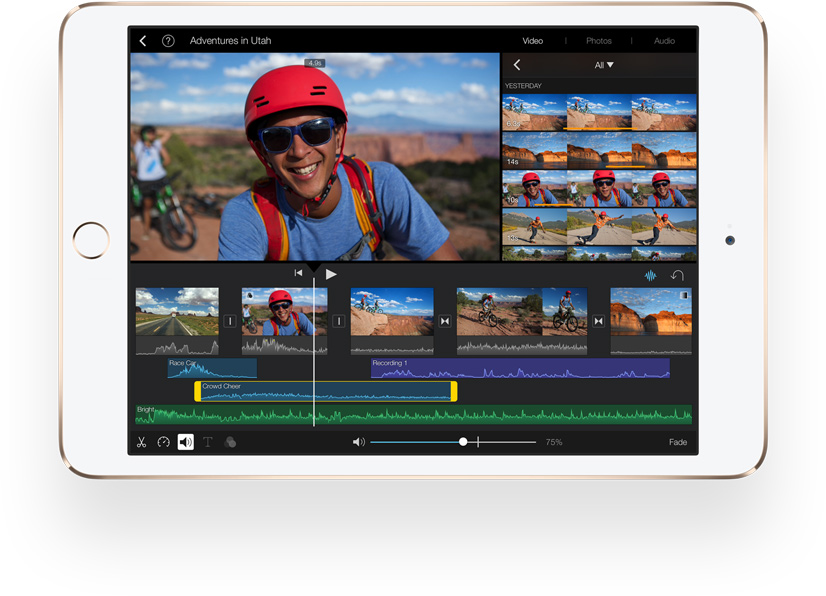 Share.
With iCloud Photo Sharing, you can create a shared photo album to show off just the photos and videos you want to just the people you want. Invite your friends and family and they can add their own photos, videos, and comments as well. Everything is automatically kept up to date on everyone?s devices. You can also post photos to Facebook, Twitter, or other social media sites directly from the Photos?app.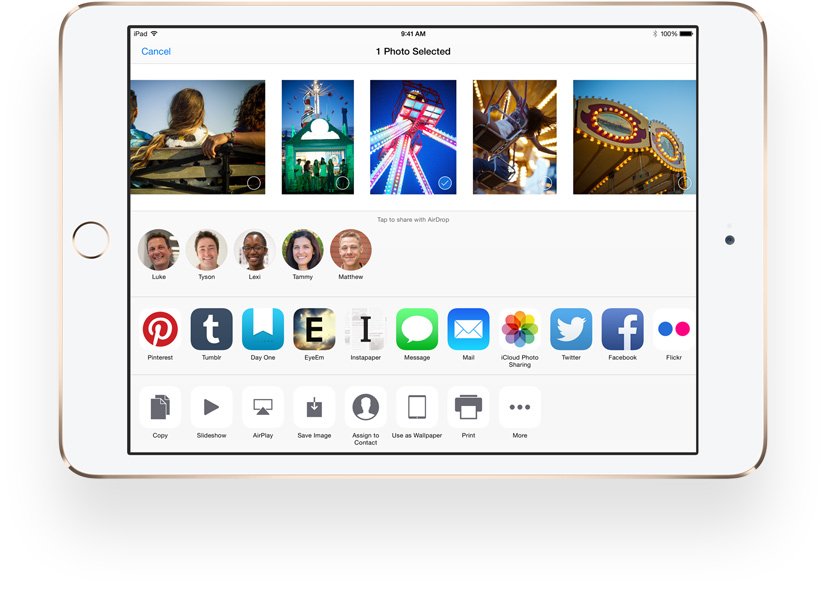 Photos and videos are just the?beginning.
The cameras on iPad mini can do more than take dazzling photos and videos. Used with apps, they can do remarkable things. Like be your partner on that home redecorating project. Improve your athletic performance. Or let you scan, save, and send documents. And developers are working on new apps that do even more with the cameras. You?ll find them on the App Store.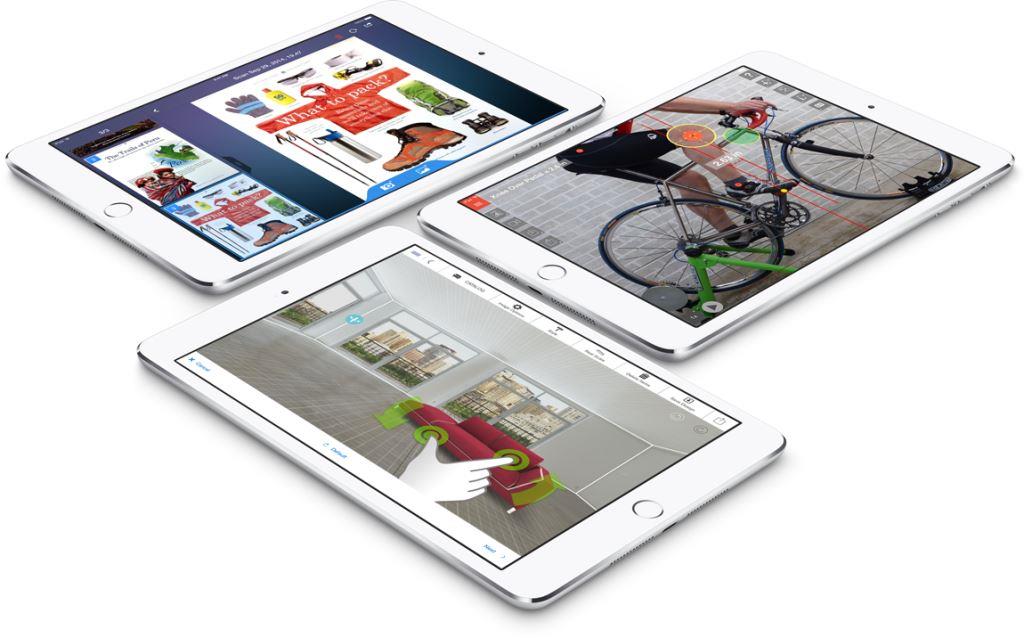 Wireless
Do more in more places.
Your new favorite app, book, or movie. Your next FaceTime call or iMessage. Ultrafast wireless lets you access the things you love, right from iPad?mini. So more than ever, you?can stay in sync and in touch.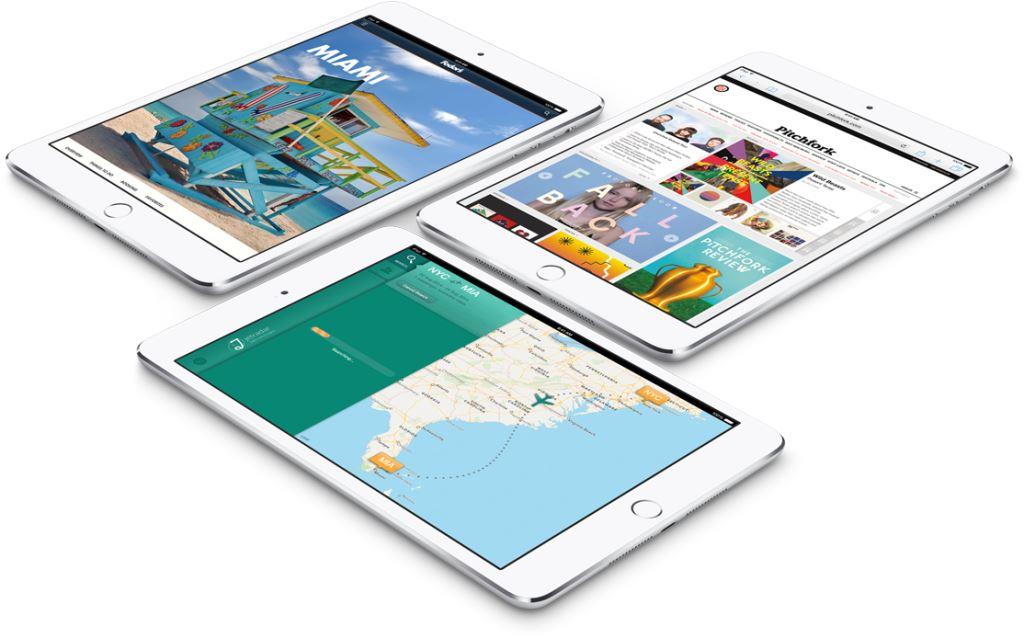 Ultrafast Wi?Fi.
iPad?mini 3 gives you lightning-quick Wi?Fi performance thanks to two antennas and MIMO (multiple-input multiple-output) technology. With dual-band 802.11n Wi?Fi and MIMO, download speeds can reach up to 300 Mbps, so when you want to download a movie, share photos or documents with AirDrop, or just browse the web, your connection is always?speedy.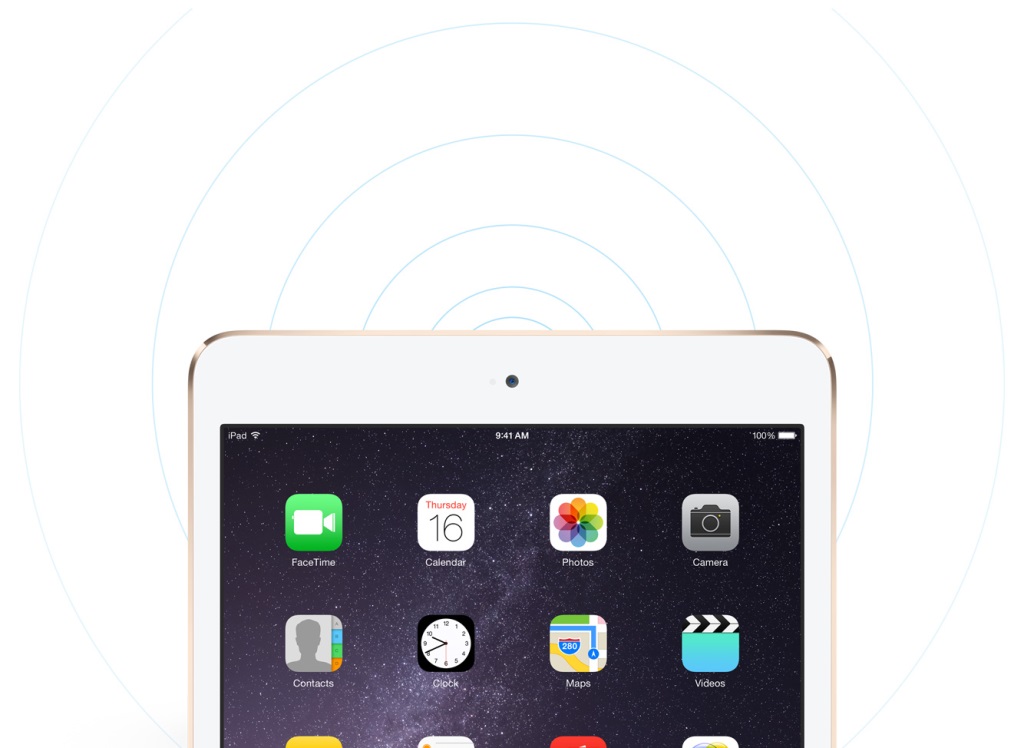 High-speed LTE bands, at home and?abroad.
If you?re out of Wi?Fi range ? in the park, at the beach, on the road ? fear not. iPad?mini?3 with Wi-Fi Cellular models let you connect to high-speed LTE networks for faster downloads and easier sharing in more?places.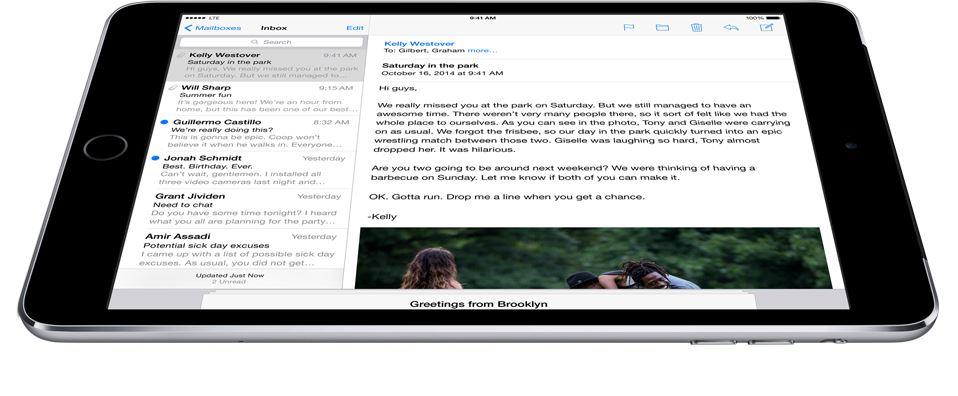 More cellular networks. More ways to?connect.
On the iPad?mini?3 with Wi?Fi Cellular model, 14 LTE bands are packed into a single device. So you can take advantage of LTE networks for fast download and upload speeds practically anywhere you?go.
One SIM. Many options.
The new Apple SIM is preinstalled on iPad mini 3 with Wi-Fi Cellular models. The Apple SIM gives you the flexibility to choose from a variety of short-term plans from select carriers in the U.S. and UK right on your iPad. So whenever you need it, you can choose the plan that works best for you ? with no long-term commitments. And when you travel, you may also be able to choose a data plan from a local carrier for the duration of your trip.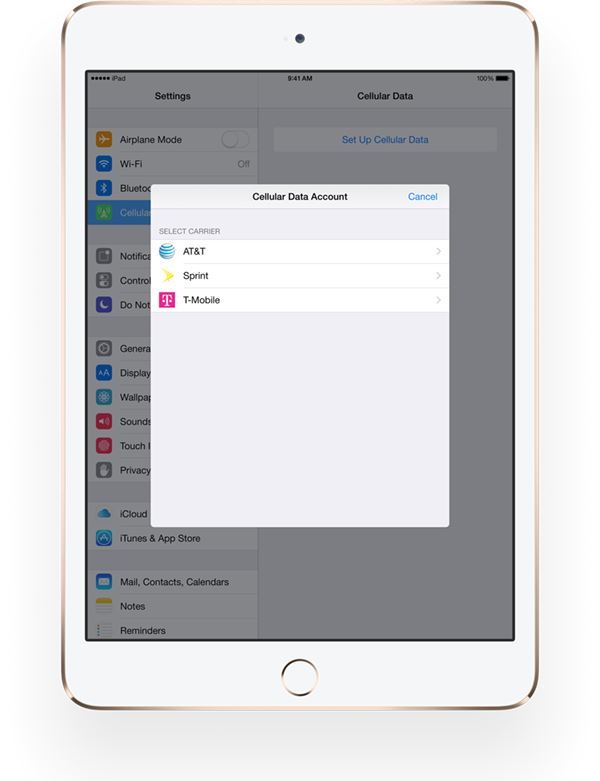 Create your own mobile?hotspot.
With Personal Hotspot on your Wi?Fi Cellular model, you can easily create a mobile hotspot for other devices. For example, say you?re with some friends who want to get online with a laptop, but there?s no Wi?Fi. You can come to their rescue simply by turning on your hotspot in Settings, and voil?, they?re ready to connect. And?you?re the?hero.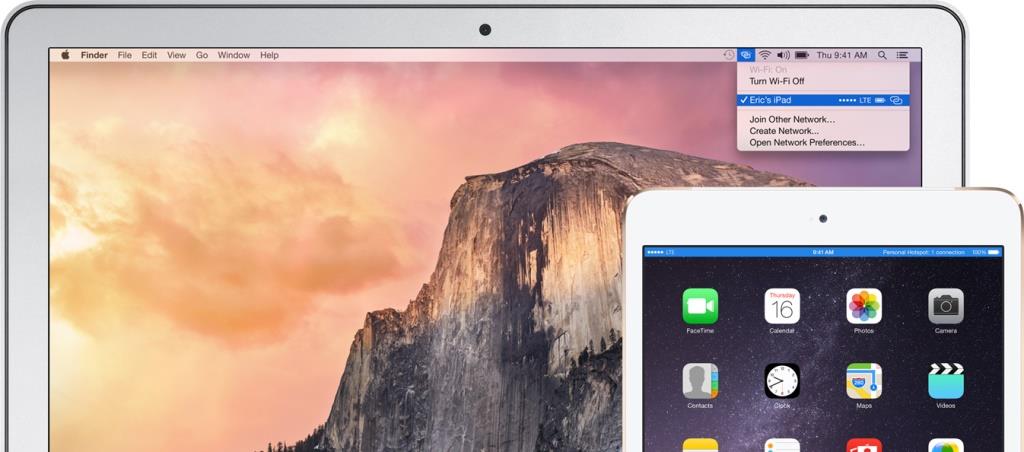 iOS?8
iOS?8 and iPad?mini. A?powerful combination.
With an easy-to-use interface, amazing features, and security at its core, iOS 8 makes your iPad more capable than ever. It?s designed to look beautiful and work beautifully, so even the simplest tasks are more engaging. And iOS 8 is engineered to take full advantage of the powerful A7 chip, ultrafast wireless, and brilliant Retina display of iPad?mini?3.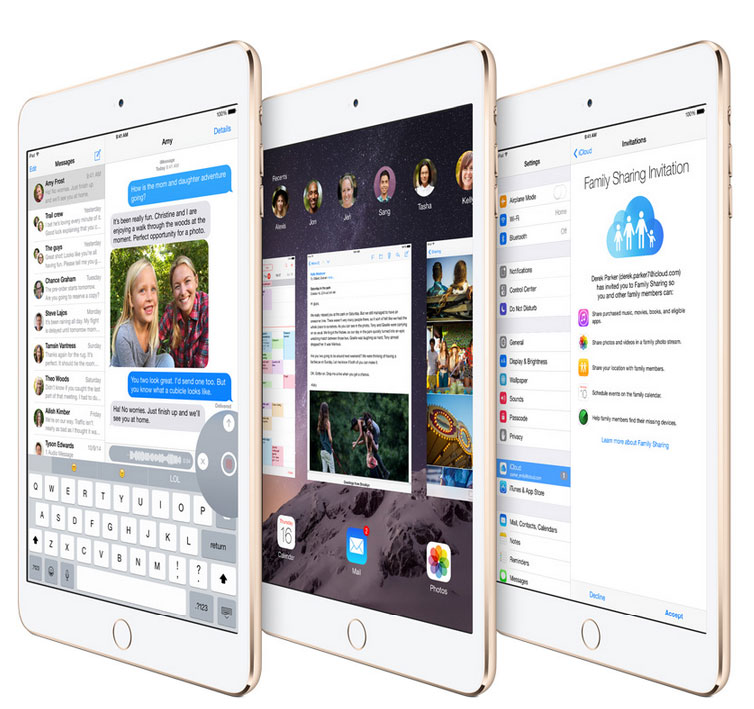 Continuity. iPad, iPhone, and Mac ? connected like?never?before.
Apple products have always been designed to work together beautifully. But now, with iOS?8 and OS X Yosemite, they?re more connected than ever. You can start writing an email on your iPhone and pick up where you left off on your iPad. Or browse the web on your Mac and continue from the same link on your iPad. You can even answer phone calls on your Mac or iPad.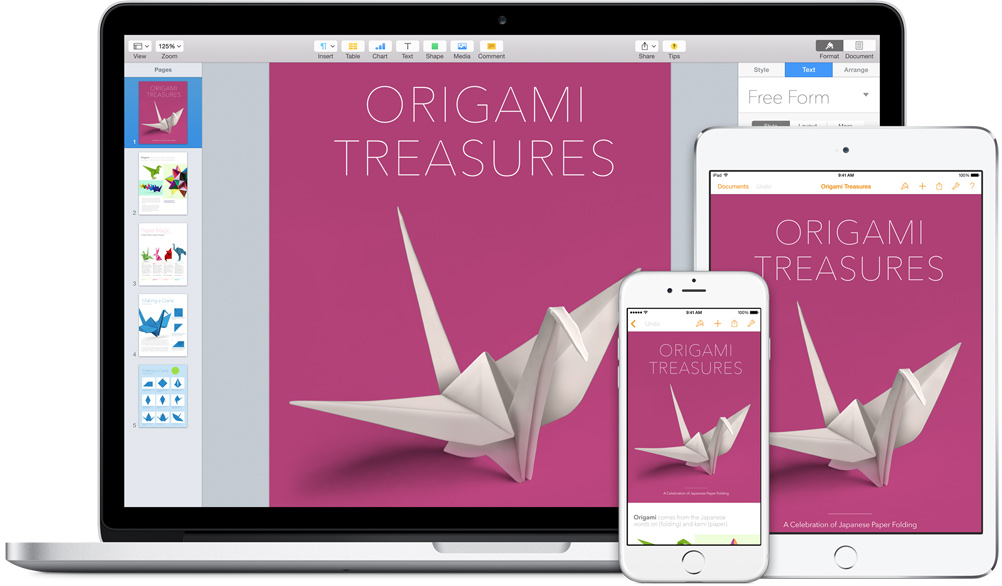 Apps
Designed for iPad. And everything you want to do with it
iPad apps are, true to their name, designed just for iPad. And there are hundreds of thousands of them, designed to use every stunning inch of the Retina display and the power of the A7 chip. You'll find productivity apps that let you create presentations, build spreadsheets, manage your ?nances, and write and edit documents. As well as apps for photography, gaming, traveling, emailing, and managing your workouts. So whatever you're into, you?ll ?nd an iPad app to help you do it?better.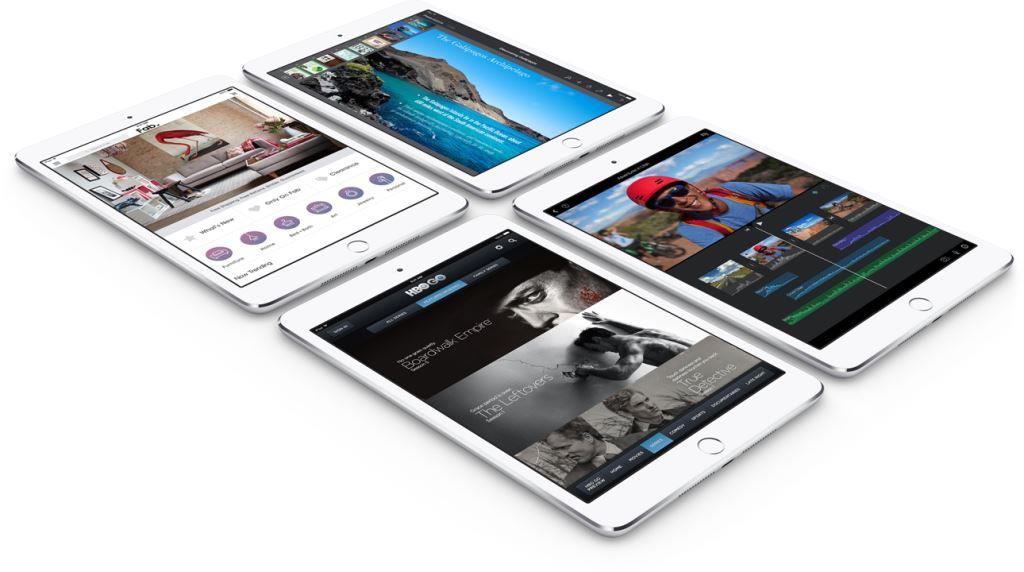 Unboxing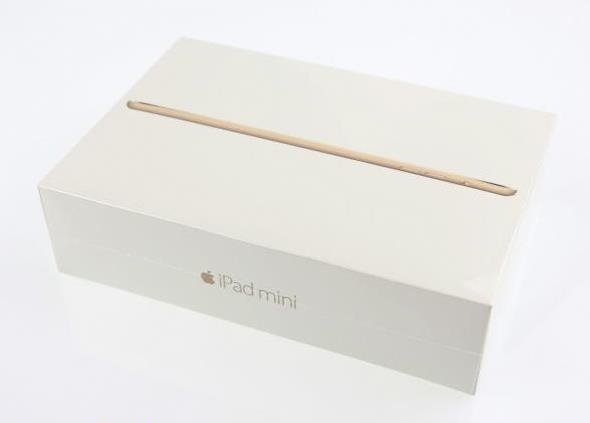 ? ?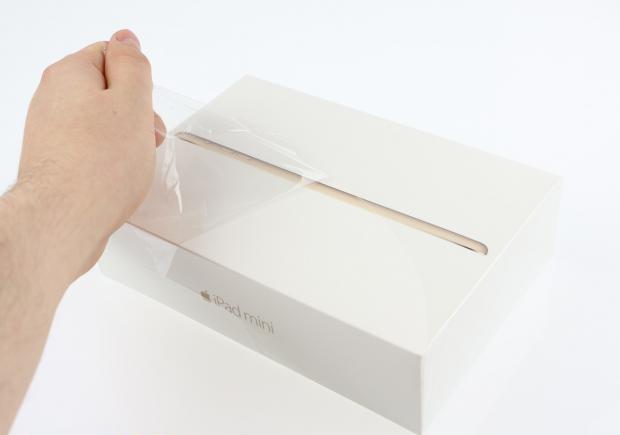 ? ?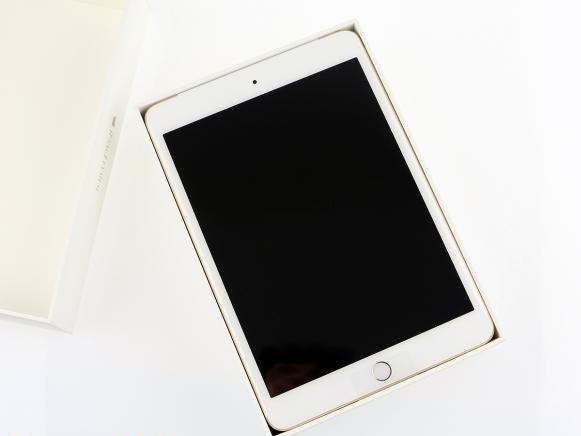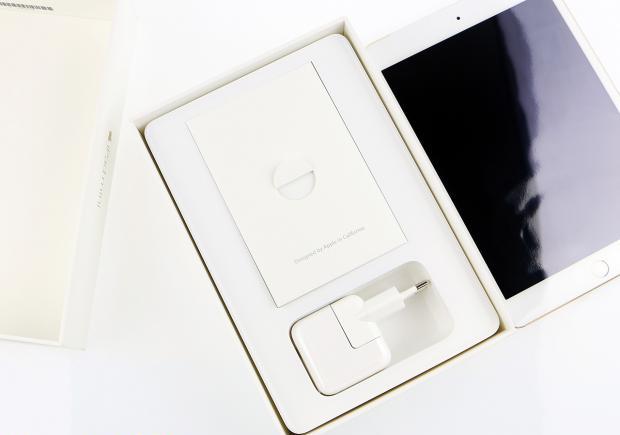 ? ?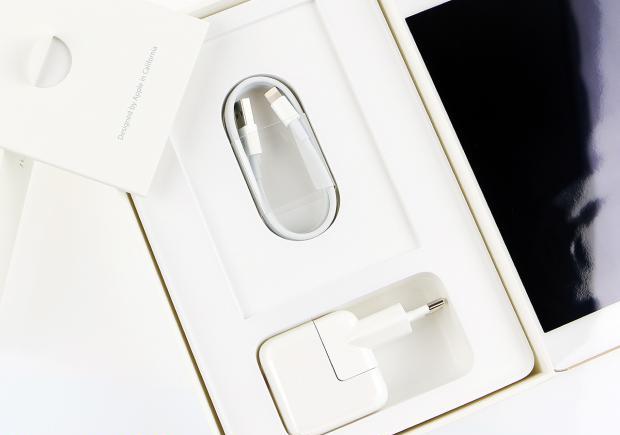 ? ?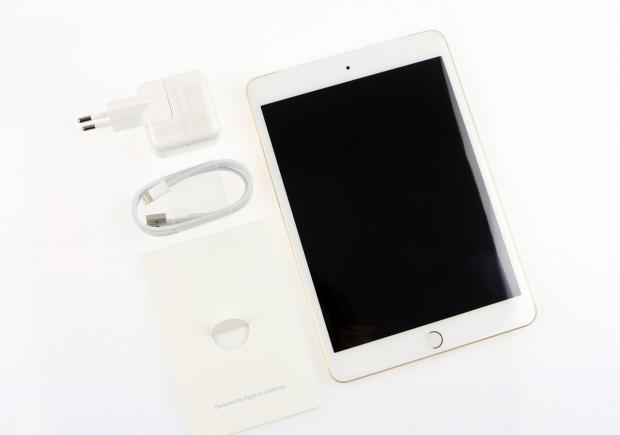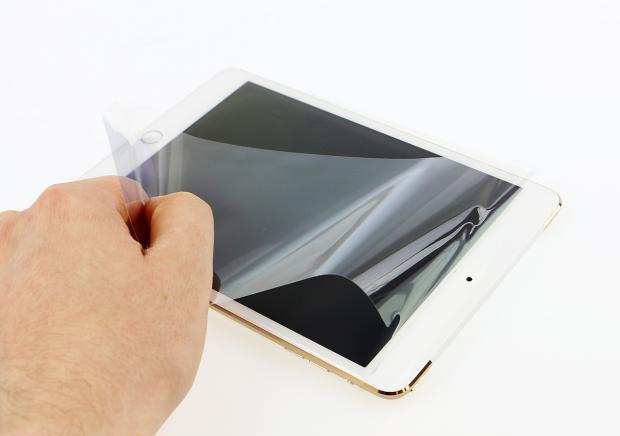 Specifications
| | |
| --- | --- |
| Platform | ?iOS 8.1, upgradable to iOS 8.1.2 |
| Touch Screen | ?Yes |
| Dual Sim | ?No |
| Dual Camera | ?Yes (1.2 MP HD Front Facing Camera) |
| QWERTY Keyboard | ?No |
| Wi-Fi | ?Yes, Wi-Fi 802.11 a/b/g/n, dual-band |
| Screen Size | ?7.9 inches |
| GPS | ?Yes, with A-GPS, GLONASS |
| Camera Phone | ?Yes |
| Camera Pixel | ?5 MP, 2592 ? 1944 pixels, autofocus, touch focus, face/smile detection, HDR photo |
| Camera Flash | ?No |
| Processor Type | ?1.3 GHz Dual Core Cyclone (ARM v8-based) |
| Frequency Band | ?850/900/1800/1900/2100 |
| Color Display | ?Yes, 16M |
| Resolution | ?1536 x 2048 pixels? (324 ppi) |
| Bluetooth | ?v4.0, A2DP, EDR |
| Video Recorder | ?Yes, 1080p @ 30 fps |
| FM Radio | ?No |
| MP3 Player | ?Yes |
| MMS | ?Yes |
| Web Browser | ?HTML 5 (Safari) |
| 4G | ?Yes |
| GPRS | ?Yes |
| EDGE | ?Yes |
| Handsfree Speaker | ?Yes |
| RAM | ?1 GB |
| Internal Memory | ?16 GB |
| Expandable Memory | ?No |
| USB | ?v2.0, reversible connector |
| Talk Time | ?Up to 10 hours |
| Standby Time | ?N/A (Non-removable Li-Po 6470 mAh battery (24.3 Wh)) |
| Dimension | ?200 x 134.7 x 7.5 mm |
| Weight | ?341 g |